SAVE MONEY - Bring Your Own Tools & Pick Your Own Parts
Save up to 80% when compared to buying new
 Computerized inventory with make & model interchange
 Hundreds of vehicles on site
 Standard 30 Day Warranty included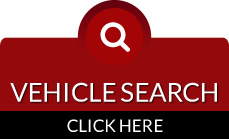 Self Serve Yard Inventory Only
OPEN 7 DAYS A WEEK
Monday-Saturday 8a.m. - 5p.m.
Sunday 8a.m. - 4p.m.  
602.513.5907

GET YOUR MOTORS RUNNING - From Engines to Rear View Mirrors, We Have the Parts You Need Now
At the self service Phoenix yard, Just Truck and Van allows you to save up to 80% off new truck part prices. Just Truck and Van is a Phoenix truck wrecker who allows customers to remove used truck parts using their own tools. The self service concept ensures the absolute lowest prices.
INSTANTLY ACCESS THE ENTIRE SELF SERVICE INVENTORY OF PARTS!
New inventory is updated daily. Click below to view a weekly list of Trucks, Van or 4x4's available for part pulling. Just Truck and Van stocks all makes and models.
WANT HELP FINDING THE PART YOU NEED?
Our Full Service Department will locate the part for you at the lowest cost available. The team of automotive experts cleans, tests and certifies every part. As an added bonus, we also provide low cost extended parts and labor warranties. If you want a team of experts on your side, click here to contact our Full Service Department today!