SAVE TIME - Call Ahead or Visit PARTS SEARCH and We Will Have Your Parts Ready for Pick Up!
Save more than 50% when compared to buying new
 All Makes and Models
 We clean, test and certify every part
 Standard 101 Day Warranty included
 Extended Parts and Labor Warranties available
 Friendly and Professional Customer Service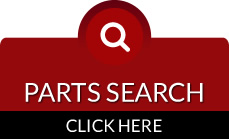 Full Service Department Inventory Only
EXPERT SALES TEAM - Trained and Experienced to Find the Quality Part You Need at the Lowest Cost to You!
The Full Service Department will locate your truck parts from our vast inventory or search our nationwide network of car parts dealers, truck part stores, automotive suppliers, truck salvage yards, used car part dealers, truck yards and wrecking yards across the country. 

We Ship Daily with UPS, Fed-EX and Select Truck Lines for large parts.
INSTANTLY ACCESS THE ENTIRE FULL SERVICE DEPARTMENT INVENTORY OF PARTS!
New inventory is updated daily. To receive a monthly list of new inventory, sign up for our newsletter here! 

All Full Service Inventory listed online may carry a minimum cost of $75 if the part is still in the vehicle and requires a mechanic to pull the part. Prices are exact for parts which have already been pulled. Please call to verify prices for the Full Service Department online inventory.